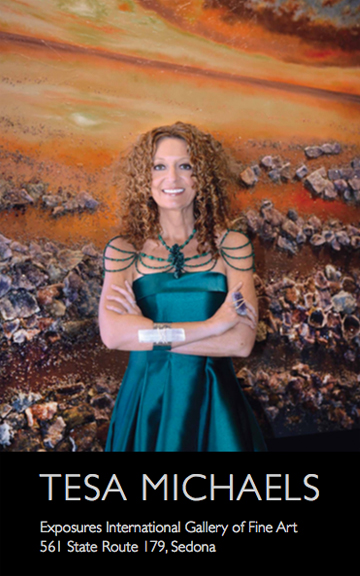 Tesa Michaels creates mesmerizing, three-dimensional paintings and tables inspired by nature and the world around her. Her Home Décor Collection is a creative fusion of semi-precious stones and unique pieces of the earth with traditional fine art.
Living near the California coast, many of Tesa's paintings are based on the gorgeous sunrises and sunsets on the beach. She applies semi- precious stones to the surface of her original oil paintings, creating depth and texture that brings her artwork to life.
It's easy to become enchanted by the radiant stones in the tranquil landscapes she creates. "Skies and sunsets are among my most favorite things in nature. The beautiful colors, how the sky changes from one second to the next reflecting constant changes in its colors and energy moves me," she says. Her unique paintings and furnishings engage the viewer to take a closer look at the stunning, and energetic details found in stones meticulously hand placed by the artist.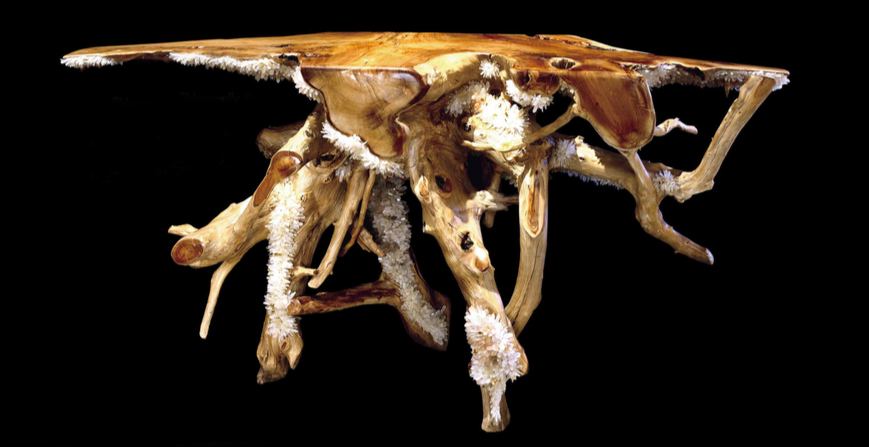 ---